Regional winner of Decarbonising Road Freight Challenge with Shell Lubricants
Find out which Shell Eco-marathon teams won the Pitch the Future challenges with their innovative ideas and watch the virtual awards ceremony.
Explore the Eco Octano UFPR Eléctrico team's transport management AI system that aims to support road freight decarbonisation.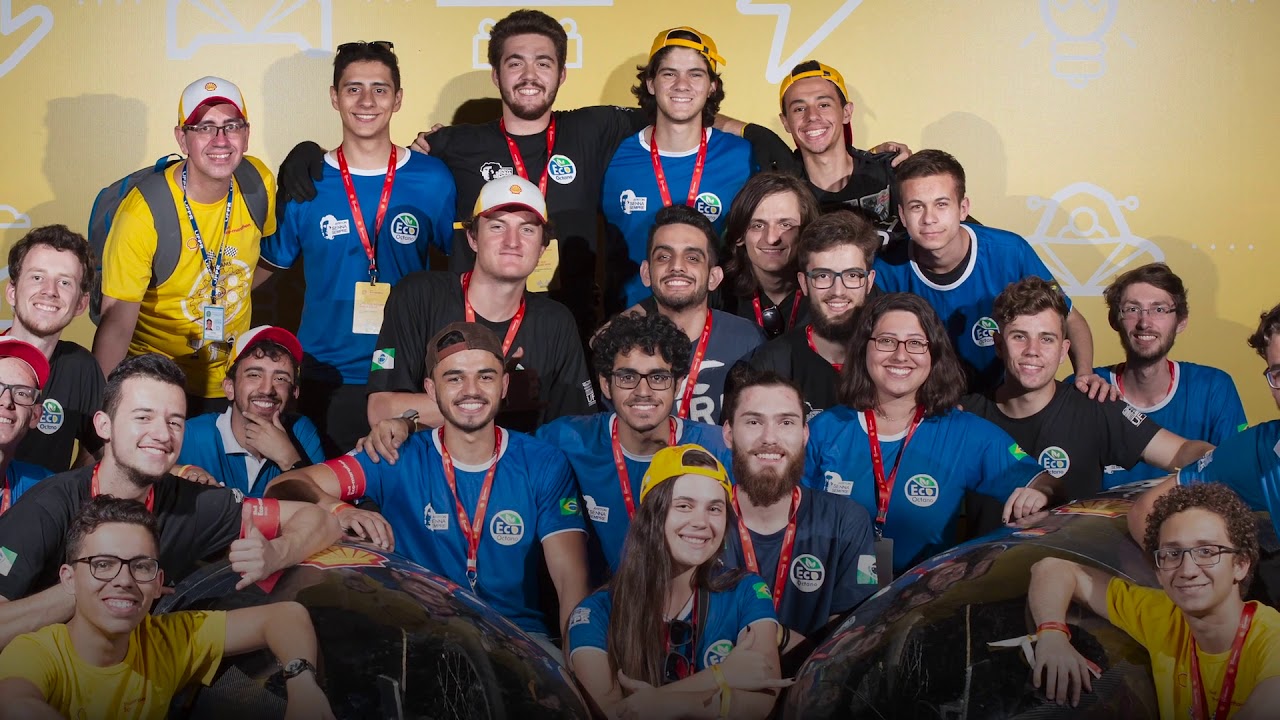 Team Eco Octano : Pitch the Future | Shell Eco-marathon
To tackle the challenge of decarbonising road freight transport, the Eco Octano UFPR Eléctrico team conceived a transport management AI system that would help to gather all relevant shipment data, before outlining the options in order of their estimated CO2 emissions.

The system acquires data, such as the proposed delivery route and model of the vehicle, before feeding this into a rating system that rewards:
More efficient vehicles
Lower CO2 emissions
Use of biofuels and electric sources
The data collected covers everything from fuel efficiency and delivery time to freight price and cargo information, helping the system to populate the most fuel-efficient route possible.
Targeting both logistics companies and individual consumers, a connected mobile app helps users to explore their transport options, with results depicting:
Price
Delivery time
Transport modes
Fuel efficiency and clean rating
To ensure digital security, the system requires data encryption throughout, with financial transactions further secured through the use of secured tokens; data resilience (backups); and the masking of banking numbers.
The system also incorporates 'inter-stops', strategic locations where cargo can be switched between transport types, providing opportunities to combine varying shipping methods (road, rail, water transport) to reduce fuel consumption, shipping time, and overall emissions.
Beyond this, inter-stops will also function as driver well-being hubs, housing food and beverage, accommodation, and medical services. Product storage will also be possible, providing better goods distribution to rural areas.
Finally, the system is complemented by tax incentives and reduced costs for companies who embrace green initiatives. While not all companies will participate, those who do will potentially stand out in the marketplace for championing sustainability.
Follow us
Pitch the Future
Revisit the Pitch the Future homepage to learn more about the competition, the teams, and the live pitches.
Pitch the Future Home Page