Shell Eco-marathon is a global academic programme focused on energy optimisation. It challenges talented and passionate students to design and build cars, and take them out in competition considering technical and behavioral factors to achieve game-changing energy efficiency results.
The programme is available around the world, where teams can progress through different levels of competition. Many participating schools and universities include it in their curriculum; with some students focusing their dissertation or thesis on their Shell Eco-marathon project.
Here, you'll find all the information you need to know about Shell Eco-marathon.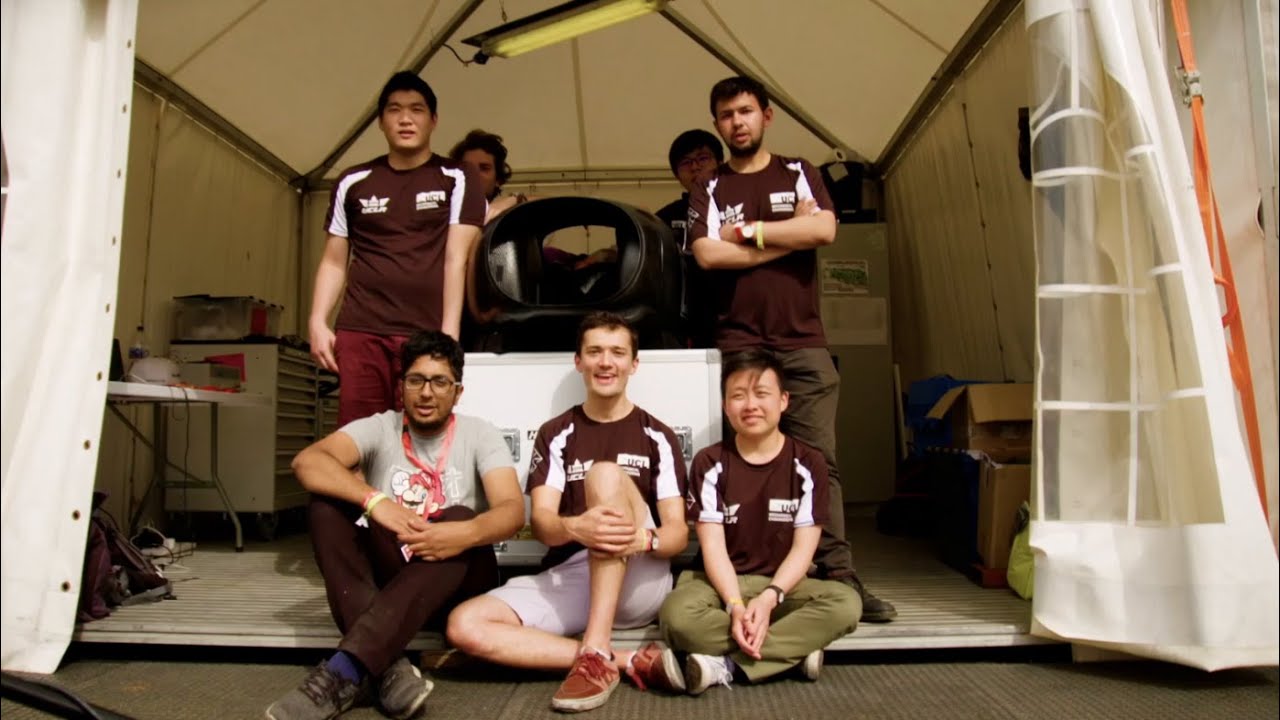 5 things to know about Shell Eco-marathon
Who can take part?

The programme is designed for the world's best and brightest science, technology, engineering and maths high school and university students to pit their wits against one another by designing the most energy-efficient vehicles they can. Brilliant minds from University and High Schools form teams to take part. The programme is designed to be a platform for those passionate about STEM to put their theories into action, with Challenger competitions for those getting started, all the way through to Regional and then World Championship competitions for more experienced teams.
When did Shell Eco-marathon start?
Shell Eco-marathon, as it is recognised today, first took place in 1985 in France; 25 wooden vehicles were on the grid that year to take part, using a similar mileage challenge format that we see throughout the Shell Eco-marathon programme still today.
Built upon a concept from 1939 where the competitive spirit of Bob Greenshields, Shell's Research Director at the time, took his colleagues into a friendly wager to see who could get the best miles per gallon (MPG) from road cars adapted to maximise energy efficiency.
Bob managed to get approximately 49 MPG (around 21 Km/l) using a 1924 Studebaker as his subject – an incredible achievement even by today's road car standards. Now, with students putting their fresh thinking and new ideas into the challenge, it is not unheard of to see teams achieve energy efficiency of over 8,700 MPG (or 3,700 km/l) in cars they have designed and built themselves, considering technical innovation and behavioural factors that contribute to energy efficiency.
What types of car can teams choose to design and build?

There are two vehicle classes in Shell Eco-marathon: Prototype and Urban Concept.
Prototype: This vehicle type has the potential to reach record breaking energy efficiency in this category. Working within the rules, teams will consider size and weight, and how to make it as streamlined and aerodynamic as possible.
Urban Concept: Designed for teams to consider city driving, these cars are closer to passenger cars in appearance. They must be built to consider human needs such as driver comfort and space for luggage, and to more road-worth specifications including four wheels and a windscreen wiper. It's a challenge for teams to create maximum energy efficiency with these added mandatory elements included.
What energy categories are there in Shell Eco-marathon?
There are multiple energy categories that teams can choose to power their car, reflecting the real world need for a mosaic of energy options to power transport. The current energy categories are:
Internal Combustion Engine:

Electric Vehicle

Battery Electric
Hydrogen Fuel Cell
What sort of competitions are there?
Different competitions for different experience levels take place around the world. Currently there are three key global competitions:
Shell Eco-marathon Challenger competitions - designed for teams looking to discover Shell Eco-marathon for the first time, or for seasoned competitors to fine-tune and refine their cars ahead of Regional competitions.
Shell Eco-marathon Regional Competitions – individual competitions that invite experienced teams from academic institutions in Americas, Asia and Europe to apply different approaches in STEM to achieve maximum energy-efficiency with their vehicle on the track.
Shell Eco-marathon World Championship Series - this prestigious series sees teams, who have achieved the highest level of energy efficiency, go head-to-head to prove they can maintain maximum energy efficiency with real-world speed. It includes three Regional Championship events, held in Americas, Asia and Europe, and a global World Championship finale.
What is the Technical Inspection?
Building an energy-efficient vehicle is only half the battle. Teams must also complete several design phases. Technical inspection is the final milestone before gaining access to the track. Here, the Shell Eco-marathon Technical Team probes critical aspects of each vehicle while inspecting safety features and adherence to the Shell Eco-marathon Official Rules.
The stakes are high for teams. They won't be allowed on track without passing Technical Inspection, and for some teams, the results of Technical Inspection can also mean pass or fail for their university courses.
Where does Shell Eco-marathon take place?
Track-based activity takes place in locations around the world with locations announced months in advance. Due to safety and health issues arising from the global COVID-19 pandemic, there is an alternative virtual programme in 2020 – you can see the latest developments and announcements here
How do I register?
If you're interested in registering for a Shell Eco-marathon event, you can find more information and a registration guide here.
You'll find more information on Shell Eco-marathon, our partners and Make the Future here.